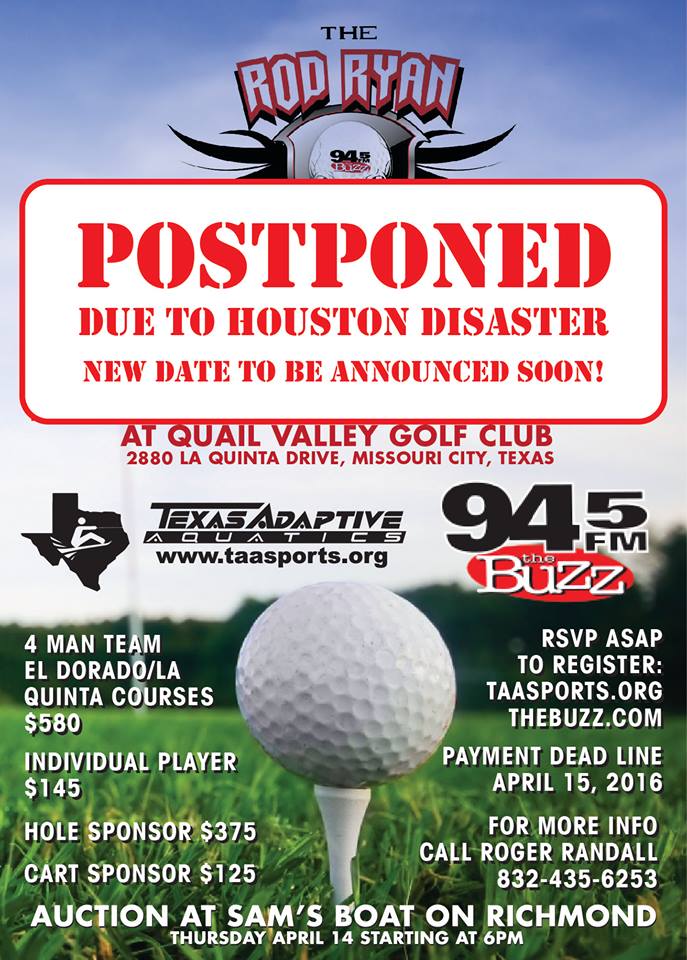 08 Feb

Lake Houston Golf Tournament – Spring 2016

Date:
April 8th; Registration starts at 12pm, 1pm Shotgun

Venue:
The Golf Preserve of Atascocita
20114 Pinehurst Dr, Atascocita, TX 77346

Cost:
$125 per person
$500 per team
$150 hole sponsor

All proceeds go to the Lake Houston Sports and Recreation Foundation, a 501(c)(3) organization.

We believe that Lake Houston is a valuable asset to our community and is worth protecting!

For more information, contact David Otis at (713)410-1691.